Panorama Trail Geneva-Gruyères
Trail 3: Panorama Trail from Geneva to Gruyères
8 Days Hike to Gruyères
Our package includes: 8 nights hotel accommodation, luggage transfer, maps and GPS routes, 24/7 assistance.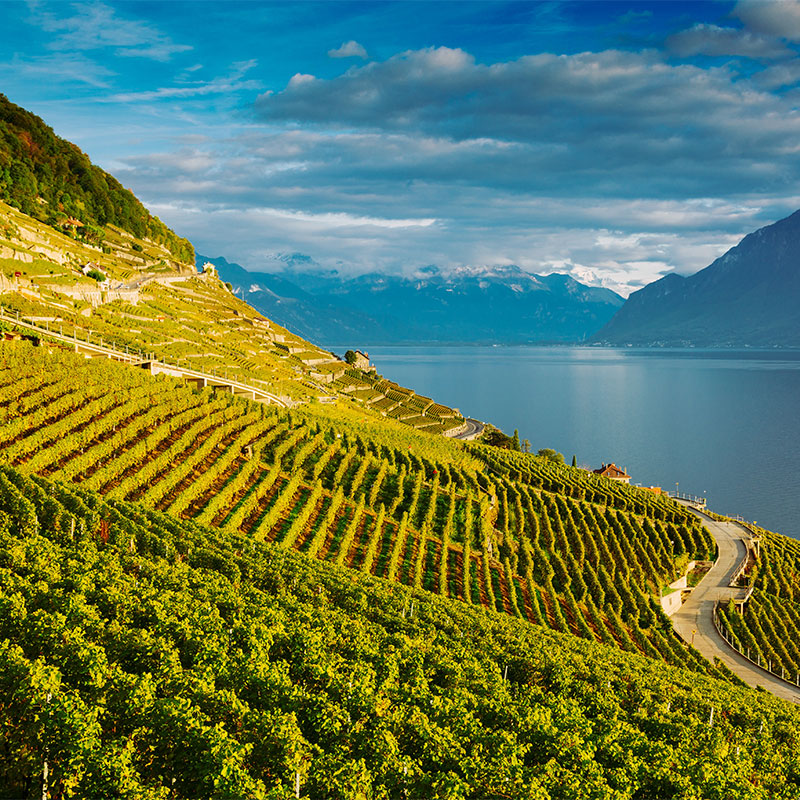 You will walk along peaceful paths with splendid panoramic views of Lake Geneva and through the vineyards of La Côte. You will follow the beautiful shores of Lake Leman and pass through the incredible terraces of Lavaux, a region that has been elevated to the rank of World Heritage by UNESCO. While crossing the Pre-Alps you will see many farms where dairy farming is still done in the traditional way. Along the paths you can admire the beautiful pastures where the cattle graze and taste the delicious cheese dishes offered in the taverns. You will finish your hike by visiting the medieval castle of Gruyères where you can taste the famous Swiss fondue.
Fantastic self-guided hiking experience from Geneva to Gruyères.
Live an exceptional experience!
Step 1 : Genève – Bogis-Bossey
Step 2 : Bogis-Bossey – Nyon
Step 3 : Nyon – Aubonne
Step 4 : Aubonne – Morges
Step 5 : Morges – Lausanne
Step 6 : Lausanne – Vevey
Step 7 : Vevey – Les Paccots
Step 8 : Les Paccots – Gruyères
Each step represents an average of 3 to 6 hours of walking per day. This route is of medium difficulty level. You will receive detailed information for each step.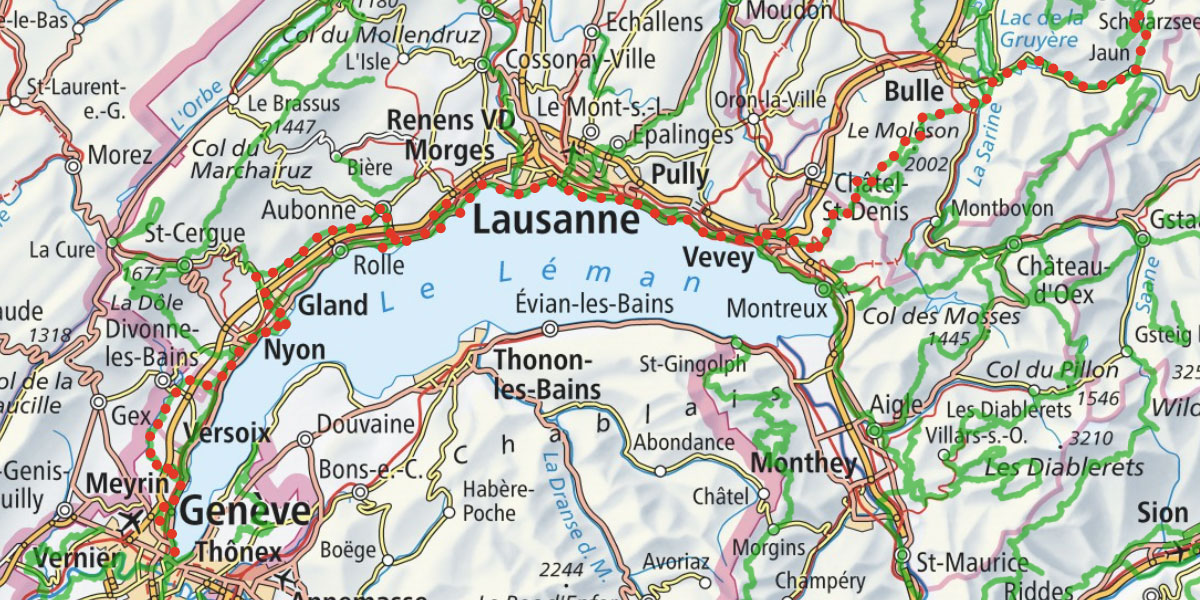 How it works: You will find all the necessary materials for your trip at your hotel: hotel vouchers, detailed description of the route and stops & things to do along the way, and maps. 
1. We book your hotels for you (2*, 3*, Bed & Breakfast, etc.). Breakfast, included. 
2. We transfer your luggage from one hotel to the next. You can leave your luggage with your name on it at the reception.
3. We send you the maps and all the information about your route including GPS positions, things to do and to visit during the tour, etc.
4. Assistance and emergency phone number 24/7 during your stay in Switzerland. 
Price : CHF 1100.00   
We will be 24/7 to assist you and help you if needed throughout your hiking experience to get to Verbier.  
Affordable Travels
Price based on the number of people.
Self-Guided Tours
We provide all necessary information.
Group Discounts
We offer a discount to groups.
Guest Support
We are available 24/7.